Paredes
What's happening

Where To Eat

Points of interest
01 Jan 2023 to 31 Dec 2024
VisitMarcoDiscover Marco de Canaveses with VisitMarcoWebsite:...
Codfish,  lamb, roast veal and cozido à portuguesa (portuguese stew made of boiled meat and...
More info
OPERATING SINCE 1996KITCHEN PROFILEGRILLHealthy cooking (special care: salt)Price (PMP)...
More info
The Quinta da Eira is situated in Bustelo, Penafiel County, and 35 km far from Porto. It is a farm with about 12 hectares, suitable for summer camps,...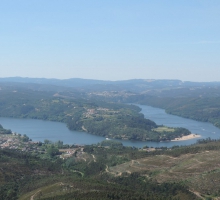 Covers about 35 Km from the city of Gondomar and provides landscapes of rare beauty. Highlighting the dam (Foz do Sousa), Lagoon Boialvo (Covelo). It has...