Armamar
What's happening

Where To Eat

Points of interest
A cosy restaurant, with a modern decoration. One of the dishes is  the barbecued chicken, that...
More info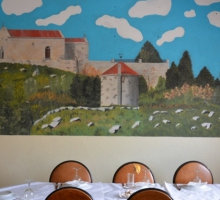 Cozy space, various dishes of the  traditional Portuguese cuisine and regional snacks, good...
More info
Armamar is one of the municipalities integrated in the Douro Region classified by UNESCO as World Heritage. It is located in one of the most famous...
The Day of Corpus Christi is celebrated always on a Thursday in June. There are processions and religious festivals in Armamar.