Vila Real
What's happening

Where To Eat

Points of interest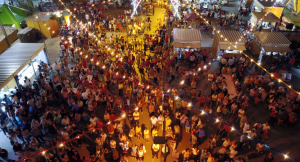 03 to 06 Aug 2023
The "Feira da Terra" market fair is a notable event in the Basto region. It serves to promote...
Located near the International Car Race of Vila Real.Specialities: Steak and thick pork sausage...
More info
In early August, the city of Vila Real promotes a festival dedicated to all emigrants and all those who, around the world, return to their origins during...
The highpoint when the party involves everyone in one of the best reception halls: the Praça do Municipio (Town Hall Square)