Paredes
What's happening

Where To Eat

Points of interest
Located in the center of Lordelo, it has a modern, relaxed but delicate atmosphere, mixed with...
More info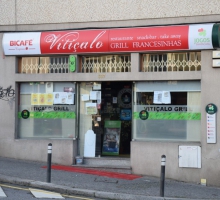 Specialities: Francesinhas (sandwish made with fillet steak, ham and smoked sausage covered with...
More info
Author: Angela Ferreira This is a work of art that fits as a decorative object, as a sale or meeting place. The structures that children use to sell cashew...
The original chapel was built in 1697 by Captain Gaspar Pinheiro de Carvalho. It was enlarged in 1734. It has baroque style features and used to have...