Caminha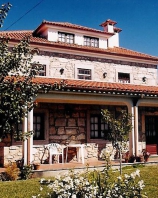 What's happening

Where To Eat

Points of interest
It is the perfect restaurant to go together with family or friends. It is located in Vila...
More info
Modern and intimate setting in "open space" with regional and international cuisine. Some...
More info
It is located to the east of the Âncora Parish Church and near the Chapel of S. Brás, where it is supposed to be the first Parish Church of Vila Praia de...
It is a beach with unique landscapes where combine, blue waters, soft sands, dune stain lace-up continuous and well-developed, the small coastal basins...