Caminha
What's happening

Where To Eat

Points of interest
It is located in the historic center of Caminha, where the pleasure of a tasty meal is mixed...
More info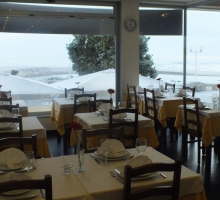 The VITÓRIAMAR restaurant is located on the waterfront of Vila Praia de Âncora having the...
More info
NATIONAL FOREST OF GELFA, ANCORALocated in the south of the county, between the mouth of the river Âncora and Forte do Cão, the Forest Gelfa, National...
 The Park 25 de Abril, is located by the river Coura and it`s equipped with infrastructures for practicing outdoor sports. On the third Sunday of each month...