Amares
What's happening

Where To Eat

Points of interest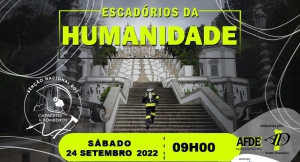 24 Sep 2022
September 24, 2022, come and test your limits as an Firefighter. All professional firefighters...
The restaurant "Besteirense" is a well situated restaurant where sympathy and excellent...
More info
The restaurant "Velho Minho" is located in the center of Póvoa do Lanhoso, in a recently...
More info
Solar das Bouças (Manor House), was built in the seventeenth century, and consists of approximately 34 hectares of vineyards and pine forests where the...
The new Municipal Stadium of Braga, designed by the well-known architect Eduardo Souto Moura, is only one of the sportive attractions which constitute the...