Alojamento Turístico - Casa do Silvério
Baião
What's happening

Where To Eat

Points of interest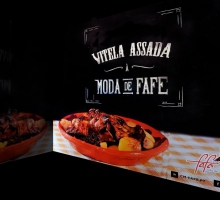 The Rural and Ethnographic Museum has traditional cuisine where each dish or snack shows the...
More info
The municipal gardens provide an area for holding cultural and recreational outdoor activities, a playground, a picnic area, a jogging path and a parking...
Description:The Municipality of Lamego has six trails (PR), which cover the whole municipality, involving rural, natural, and urban environments.  PR 1 ?...