Hotel da Falperra****
Guimarães
What's happening

Where To Eat

Points of interest
10 Oct 2020
Race against the clock of the good escadórios Jesus do Monte.A single event in area for World...
Open every day from 8am to 0am Services: Children's Space; Baby Changing room; McCafé; Terrace;...
More info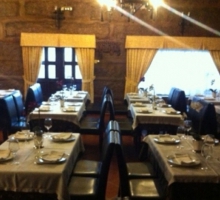 Rustic space with very large room dedicated to the preparation of regional and traditional...
More info
On the largest granite monolith of the Iberian Peninsula, the medieval Castle of Lanhoso, had its imprint in the Conquest of Portuguese Nationality, the...
Short Mountain Hike in GerêsIf you?re a keen hiker, this tour is for you. Climb to a mountains? summits and be dazzled by the exclusive views from the...