Hotel Intercontinental Porto
Porto
What's happening

Where To Eat

Points of interest
The dish "Reca D`Alleu" was born of an initiative promoted by the Portuguese Association of...
More info
Vinhos verdes are at their best on the towns of Monção and Melgaço. If the wine just by itself was worth a visit to it's birthplace, then the region,...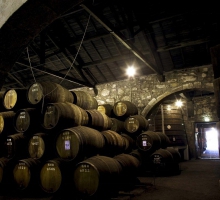 Founded in 1588, Croft is the oldest firm still active today as a Port wine producer. But in spite of its rich heritage and history spanning over four...