Quinta das Glicínias
Vieira do Minho
What's happening

Where To Eat

Points of interest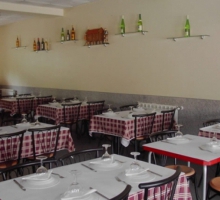 The Churrasqueira  São José is located in Vieira do Minho, next to the Volunteer Fire Station....
More info
The Sol da Cabreira restaurant is located at the entrance of  Vieira do Minho, with panoramic...
More info
This oak bark museum is located in Aboim. The oak bark industry began in 1950. At the mill, visitors can see how the owners of Carvalhedo extracted the oak...
According to the local legend of Cabreira Mountain, there was a young and beautiful shepherdess, who used to tend her flock in this mountain. One day, she...