Residencial Real
Vila Real
What's happening

Where To Eat

Points of interest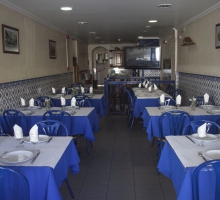 Located in the center of townSpecialities: steak and codfishAverage price per person: 10...
More info
The St. John celebration has a recent history in Vila Real, but the city is increasingly known as the ?City of the Three Saints?. On the evening of 23rd...
The construction of this House is believed to date to the 15th century, where according to conveyed tradition, Diogo Cão was born, the famous Navigator...