Events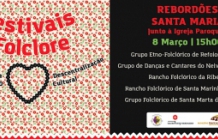 Ponte de Lima
Where To Stay

Where To Eat

Accessibility
Situated in the center of Ponte de Lima, this guesthouse was inspirate in the produtcs of a...
More info
A farmer house surrounded by a rural environment. It is just 4 km from Ponte de Lima and you can...
More info
This is an election place to pilgrims of Nossa Senhora da Boa Morte. With a beautiful landscape...
More info