Fafe
What's happening

Where To Eat

Points of interest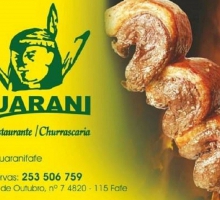 The cuisine in the council of Fafe is enjoyed by locals and visitors. Restaurant Nun'Álvares is...
More info
The Municipal Pavilion of Fafe is intended mainly for sports events, including handball, futsal and for Andebol Clube de Fafe training practice. The...
The most important public garden in the city takes its name after the site where a small chapel had once stood. At the time, the mayor, José Florêncio...