Barcelos
What's happening

Where To Eat

Points of interest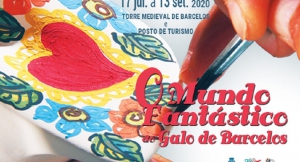 17 Jul to 13 Sep 2020
The exhibition "The Fantastic World of Barcelos Rooster" is composed of around 200 different...
Situated in Viatodos, you must try Bacalhau à Melinha (cod, house speciality) and Meat mix. It's...
More info
The Clube Hípico do Norte (CHN) aims to be an active institution in the north of the country, integrating in its concept, quality services and a dynamic...